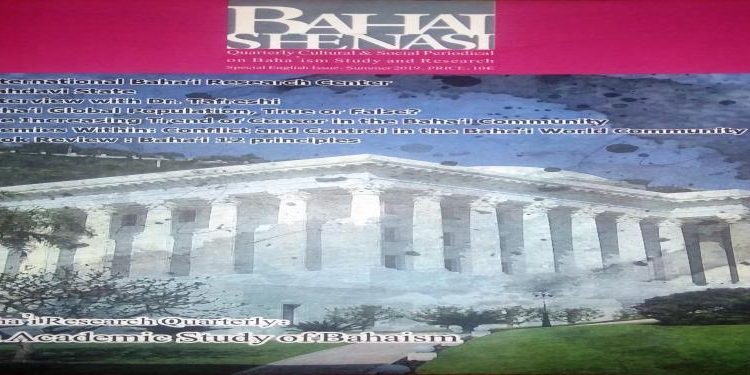 The First Issue of English Baha'i Shenasi
By the grace of God the Almighty, the International Baha'i Research Centre (IBRC) succeed in publishing the first English Language issue of Baha'i Shenasi (reasaerch) magazine. It is an annex copy of Quarterly Cultural & Social Periodical on Baha'ism Study and Research .
Table of Contents:
– International Baha'i Research Center
– Mahdavi State
– Baha'i Research Quarterly: An Academic Study of Baha'ism
– Interview with Dr. Majid Tafreshi
– Baha'i Global Population, True or False?
– The Increasing Trend of Censor in the Baha'i Community
– Enemies Within: Conflict and Control in the Baha'i World Community
– Book Review: Baha'i 12 principles
In Charge Manager: Dr.Abdulhossein Fakhari
Chief Editor: Dr.Mahdi Habibi
English Editor: Dr.Abdollah Edrisi
* The digital copy of this magazine is also available for the interested persons or libraries.